Sheringham Fireside Chair
FIRESIDE CHAIRS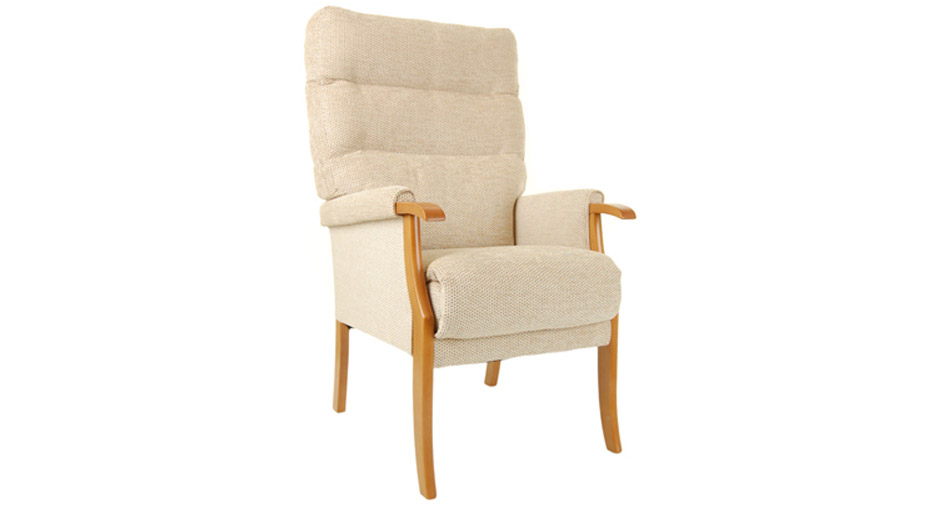 User Weight
The Sherringham fireside chair can accommodate a maximum user weight of 20 stone.
Includes 12 month warranty.

Sturdy Frame
The Sherringham fire side chair has a sturdy wooden frame that provides lumbar support to the back. The frame is a light wood finish.

Fabric Material
Upholstered in a vibrant fabric the Sherringham fireside chair is available in 6 colours; Apple, Beige, Granite, Lilac, Mocha and  Taupe.
The stylish and popular UK manufactured Sheringham Fireside Chair is made from hard wearing quality Fabric upholstery, developed to the highest standards, providing: strength, durability and supreme comfort.
It offers a foam seat cushion and pillow back support to relax in total comfort and style. The Sheringham Fireside Chair, has a softer seat cushion than some other models which allows for supreme comfort.
The comfortable seating and reflex foam seating gives support where it's needed the most. This model offers soft padding, excellent lumbar support and full chaise seating. Ideal for those who want comfort and style without compromise. An absolute joy to sit and relax in.
FREE Delivery on ALL Fireside Chairs!
Pocket Sprung
The Sheringham Fireside Chair has a pocket sprung seat and extra padding for greater comfort.
Easy Grip Armrests
The Sheringham Fireside Chair comes with easy grip armrests are shielded to prevent draughts and trapping heat in the chair.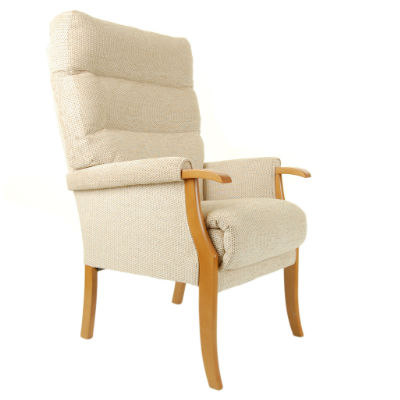 If you are interested in buying this product click the button for more details!
Use our contact form to hear more about this product!
If you need help or advice please use our contact form below.
We'll be in touch as soon as possible.