Wentood Fireside Chair
FIRESIDE CHAIRS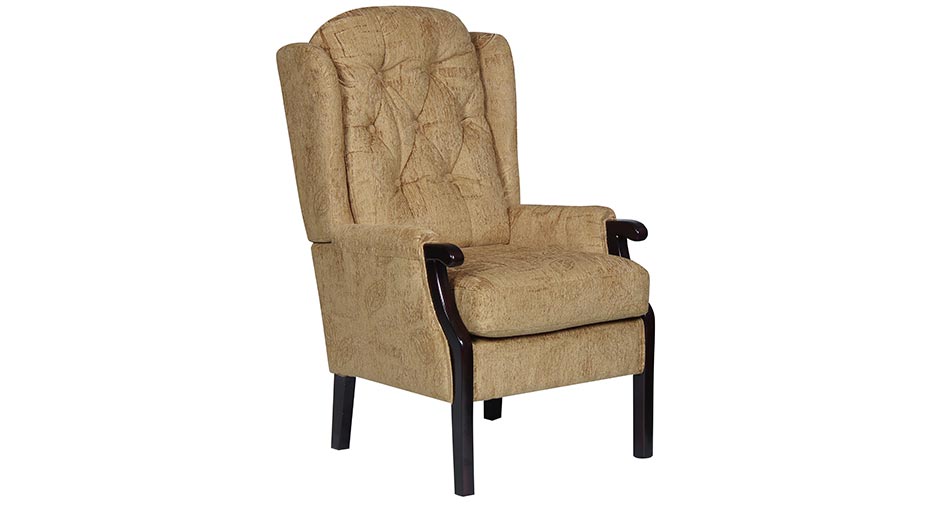 User Weight
The Wentwood Fireside Chair can accommodate a maximum user weight of 18 stone 2lbs. This chair comes with 12 months warranty.

Sturdy Frame
The Wentwood fireside chair has a sturdy wooden frame that provides lumbar support to the back. The frame is a dark wood finished.

Fabric Material
Upholstered in a vibrant fabric the Wentwood fire side chair is available three stricking colours; Gold, Green and Terracotta.
The Wentwood features a button backrest for a traditional take on relaxing comfort, providing accurate pressure relief and support for your back. The winged design of the Wentwood protects you from draughts and offers more support to your shoulders, while the in-built lumbar padding keeps you free from those niggling aches and pains. The solid wood knuckles are more than a stylish touch, offering additional grip to help you rise safely from the chair.
The classically designed dark wood legs are complemented by padded arm rests with extra padding for wrist support, and the pocket sprung seating provides the lasting comfort and support you look for in a fireside chair.
The Wentwood Fire side Chair is available in 3 colours: Terracotta, Gold, and Green.
FREE Delivery on ALL Fireside Chairs!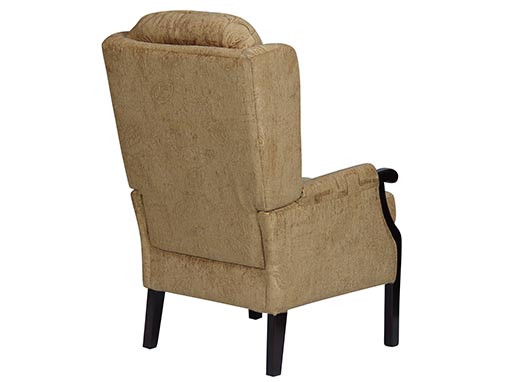 Pocket Sprung
The Wentwood Fireside Chair has a pocket sprung seat and extra padding for greater comfort.
Easy Grip Armrests
The Wentwood Fireside Chair comes with easy grip armrests are shielded to prevent draughts and trapping heat in the chair.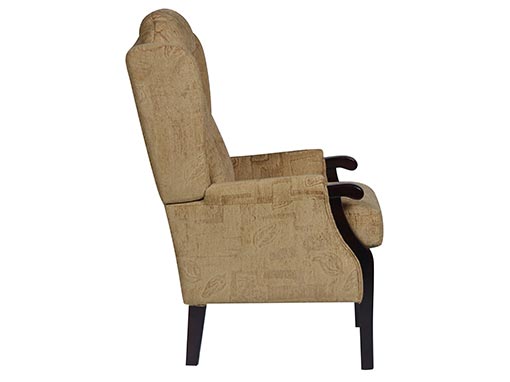 If you are interested in buying this product click the button for more details!
Use our contact form to hear more about this product!
If you need help or advice please use our contact form below.
We'll be in touch as soon as possible.