Lars Leather Riser Recliner
DUAL MOTOR LEATHER RECLINER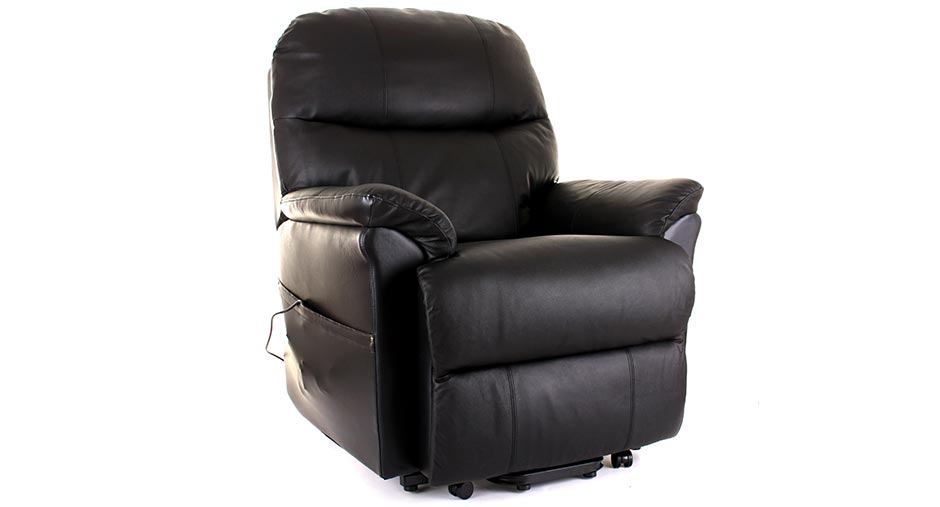 User Weight
The Lars Leather Riser Recliner can accommodate a maximum user weight of 27 stone 8lbs. This recliner chair comes with FREE Delivery and 12 months parts and labour warranty.

Dual Motor
The Lars Luxury riser recliner is a dual motor riser recliner chair. The backrest reclines independently of the footrest allowing for an almost limitless number of seating positions.

Leather Material
Upholstered in real leather the Lars Luxury leather recliner is both stylish and elegant and capable of fitting in nicely with your existing home decor and furniture.
The Restwell Lars Duo from Drive Medical incorporates comfort and style to bring you a sumptuous leather recliner chair. At the simple touch of a button, its dual motors will gently lift you into a standing position.
The soft, yet resilient leather upholstery comes as standard, and is available in four attractive colours: Black, Brown, Cream and Burgundy. This chair can also accommodate those who may be of a larger frame. Having a high quality, robust construction, the Restwell Lars can be enjoyed by persons up to 27 stone 8lbs in weight.
FREE Delivery on ALL Leather Recliners!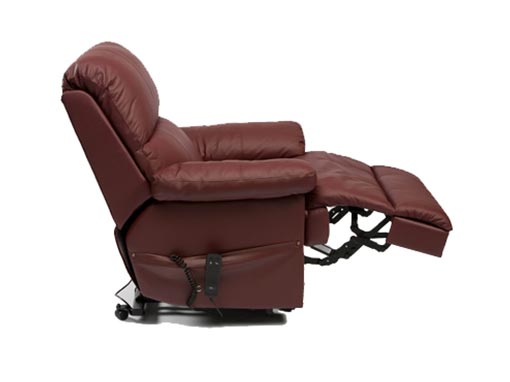 Lars Lxury Riser Recliner Chair
The Lars Luxury electric riser recliner chair comes with a smooth and quiet motor and is available in a choice of colours to help you match your new chair to your existing furnishings. The Lars Luxury Electric Riser Recliner Chair offers exceptional value for money and will look great in any living room.
Comfort as standard
Lars Luxury Riser Recliner, designed for ultimate relaxation. The Lars Luxury Riser Recliner can be adjusted to provide a comfortable and secure position. As you can see the Lars Luxury Riser Recliner is great for those who wish to retain their independence in the home as it can easily and safely raise a user to standing position or lower them into a seated position.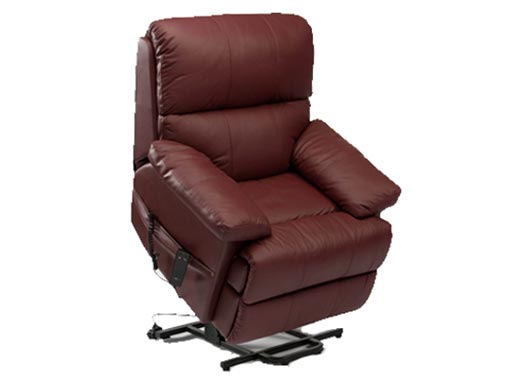 If you are interested in buying this product click the button for more details!
Use our contact form to hear more about this product!
If you need help or advice please use our contact form below.
We'll be in touch as soon as possible.