Dakota Riser Recliner
SINGLE MOTOR RECLINER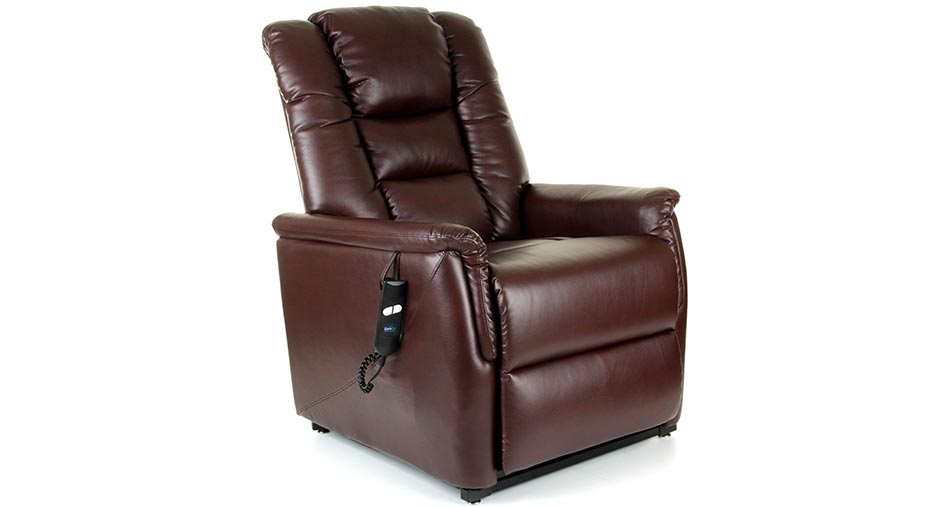 User Weight
The Dakota riser recliner can accommodate a maximum user weight of 20 stone. This recliner chair comes with 12 months parts and labour warranty.

Single Motor
The Dakota riser recliner is a single motor riser recliner chair. The foot rest rises and the backrest reclines together to provide a relaxing seated experience.

Recliner Material
The Dakota riser recliner is professionally upholstered in a high quality faux leather. The Dakota Riser Recliner Chair comes in an elegant Black or Brown colours.
This is an impressively affordable chair which still manages to squeeze in a great selection of features. The single motor means you can adjust the footrest and the backrest to the position you find most comfortable, offering a level of customisable comfort not found with other chairs. The simple big-button handset is designed to respond to even the lightest touch, making the Dakota an easily operable riser recliner. The single motor is smooth, quiet and gentle, so you can feel secure as well as comfortably relaxed.
FREE Delivery on ALL Riser Recliners!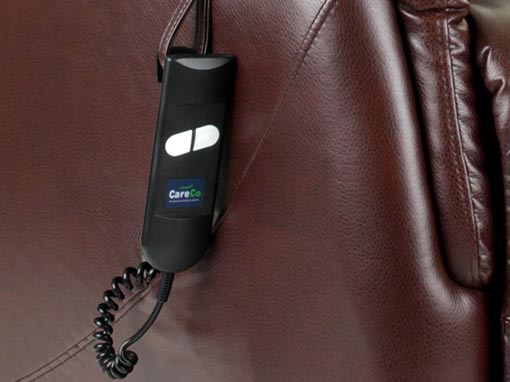 Dakota Riser Recliner Chair
The Dakota electric riser recliner chair comes with a smooth and quiet motor and is available in a choice of colours to help you match your new chair to your existing furnishings. The Dakota rise recliner chair offers exceptional value for money and will look great in any living room.
Comfort as standard
Dakota rise recliner, designed for ultimate relaxation. The Dakota recliner can be adjusted to provide a comfortable and secure position. As you can see the Dakota  Riser Recliner is great for those who wish to retain their independence in the home as it can easily and safely raise a user to standing position or lower them into a seated position.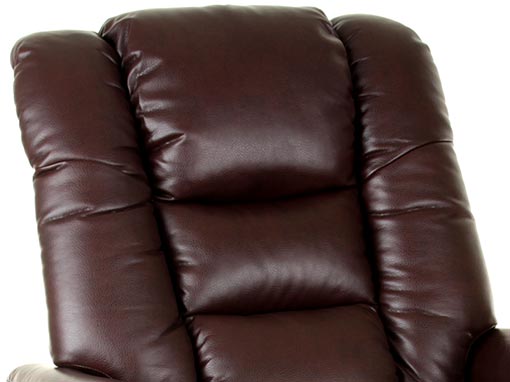 If you are interested in buying this product click the button for more details!
Use our contact form to hear more about this product!
If you need help or advice please use our contact form below.
We'll be in touch as soon as possible.