Boden Swivel Recliner
SWIVEL RECLINERS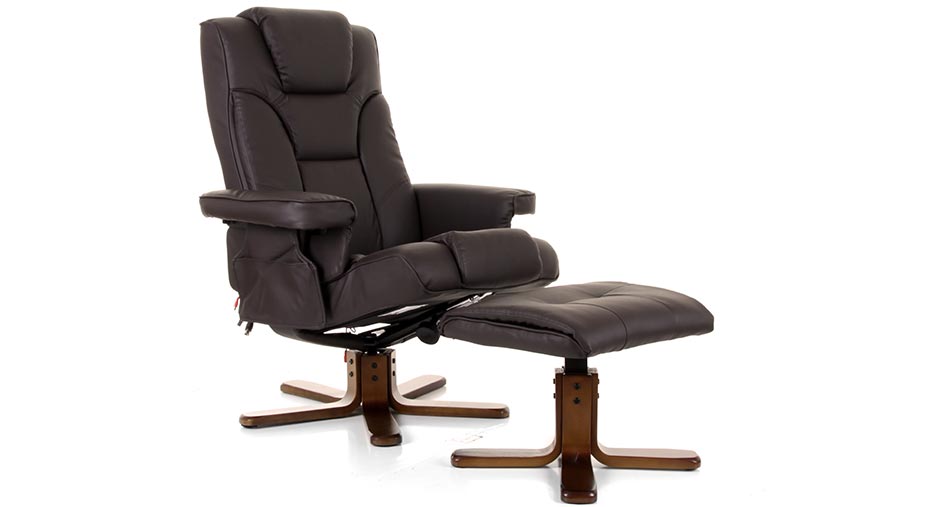 User Weight
The Boden Swivel Recliner can accommodate a maximum user weight of 15 stone. This recliner chair comes with 12 months parts and labour warranty.

Swivel Recliner
The Boden has a built in heat and massage system to help relieve aches and pains. The Boden is designed to be space saving and fit into any room in your home.

Leather Material
Upholstered in faux leather the Boden is both stylish and elegant and fits into any setting it is placed in. Available in 2 colours; Black and Brown.
Made from faux leather the Boden Swivel Heat & Massage Recline possesses a sophisticated look that will make you proud to have in your home. Faux leather looks, feels and even smells just like real leather. Surprisingly faux leather is actually made from lots of different fabrics that gives it that almost identical appearance of leather. The Boden Swivel Heat & Massage Recline has a high padded back with head cushion as well as soft armrests. In addition the Boden Swivel Heat & Massage Recline comes with a matching stool so you can put your feet up while relaxing in the Swivel Recliner.
FREE Delivery on ALL Swivel Recliners!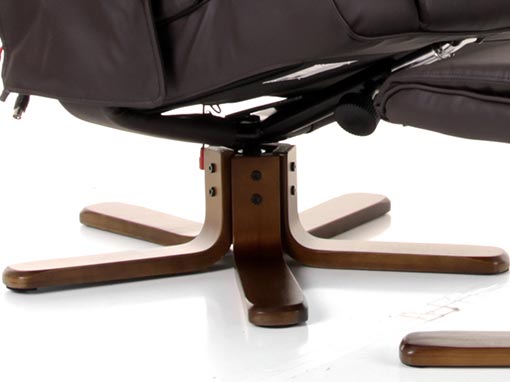 Reclining Backrest
The Boden swivel recliner has a reclining backrest that allows you to sit back and relax.
With its heated massage you can sit back and relax as your aches and pains  are soothed away.
Footrest
The Boden Swivel Recliner includes a footrest as standard, helping you to put your feet up and relax providing extra comfort and support to your legs.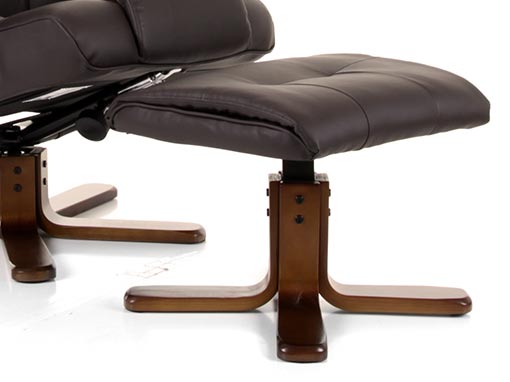 If you are interested in buying this product click the button for more details!
Use our contact form to hear more about this product!
If you need help or advice please use our contact form below.
We'll be in touch as soon as possible.