Lisbon Swivel Recliner
SWIVEL RECLINERS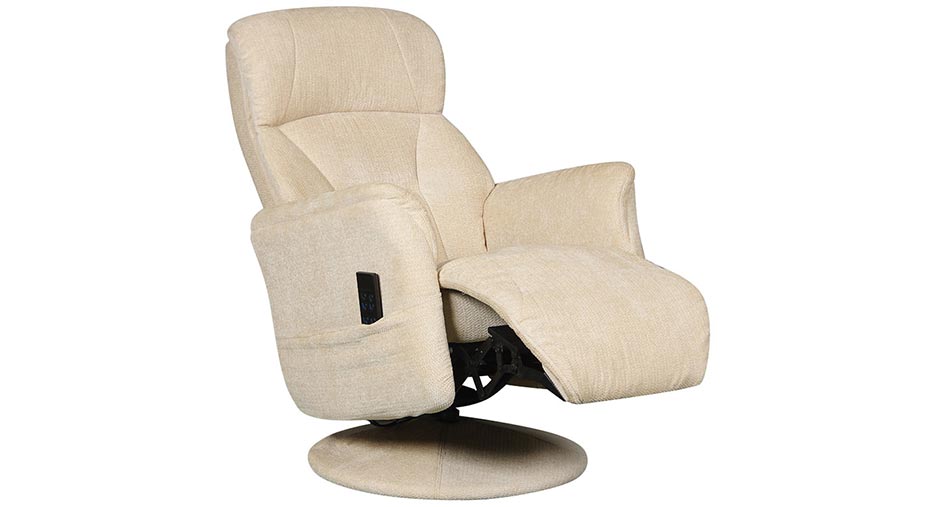 User Weight
The Lisbon can accommodate a maximum user weight of 19 stone 10lb. This swivel recliner chair comes with 12 months warranty.

Swivel Recliner
The Lisbon swivel recliner chair is designed to be space saving allowing it to fit comfortably among your existing furniture.

Fabric Material
Upholstered in a suptuous fabric the Lisbon swivel chair is both stylish and will bring a touch of class to any room in your home.
The Lisbon swivel recliner is upholstered in a soft and luxurious fabric. With its intuitive tilt function offering adjustable tension, the Lisbon swivel chair encourages good posture to make sure this is your favourite spot to unwind and relax.
The Lisbon incorporates an electric motor to raise and recline. Its lift function helps you easily get up out of the chair, the recline function helps you ease back into a comfortable position. Watch TV, use your tablet or just relax and take a nap.
FREE Delivery on ALL Swivel Recliners!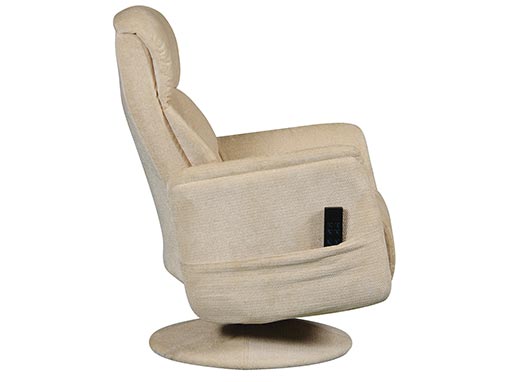 Reclining Backrest
The Lisbon has a reclining backrest that allows you to sit back and relax.
Footrest
The Lisbon Swivel Recliner includes a footrest as standard that provides extra comfort and support to your legs.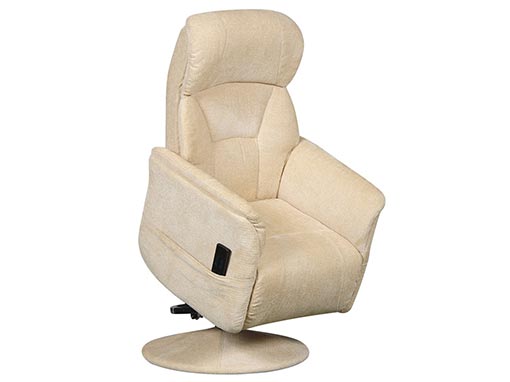 If you are interested in buying this product click the button for more details!
Use our contact form to hear more about this product!
If you need help or advice please use our contact form below.
We'll be in touch as soon as possible.