Porto Swivel Recliner
SWIVEL RECLINERS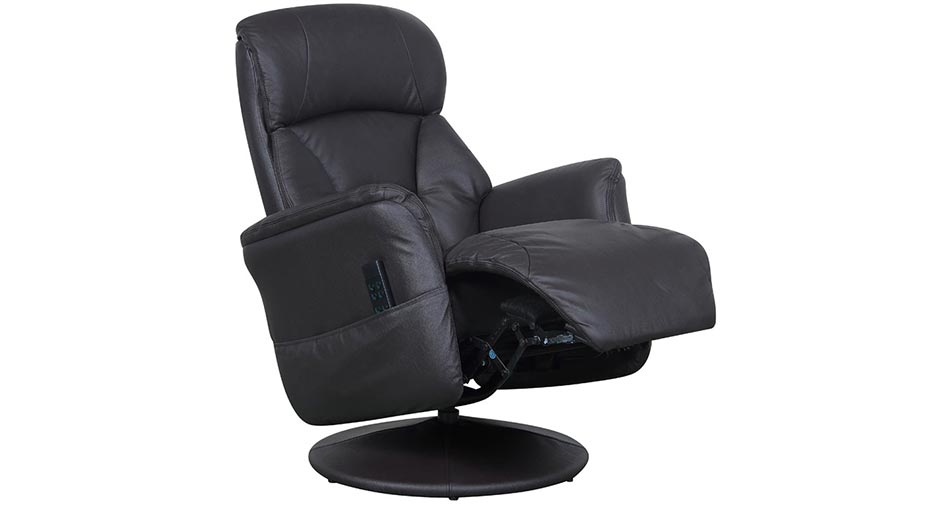 User Weight
The Porto Swivel Recliner can accommodate a maximum user weight of 19 stone 10lbs. This recliner chair comes with 12 months warranty.

Swivel Recliner
The Porto is a dual motor swivel recliner. The backrest and foot rest move independently to provide the most comfortable position.

Leather Material
Upholstered in real leather and available in 2 colours the Porto is both stylish and will bring a touch of elegance to any room in your home.
Soft and luxurious leather upholstery, the Porto Swivel Recliner is a contemporary chair designed to be the centrepiece of your living room. The classy design is sure to match both traditional and modern interiors.
The dual motors ensure that you can adjust the foot rest and back rest independently to find the most comfortable position for you. At the touch of a button you can adjust the Porto just how you like it. Relax and read a book, watch TV or use your tablet. Whatever you're doing the Porto swivel chair will ensure you are sitting comfortably.
The Porto swivel recliner is capable of carrying a maximum user weight of 19 stone 10 lbs.
FREE Delivery on ALL Swivel Recliners!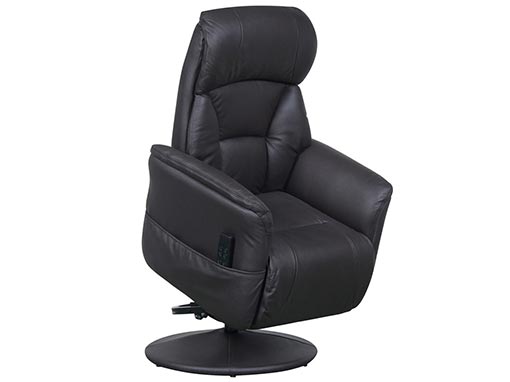 Rise Feature
The Porto is fitted with a rise feature that will raise a user from sitting to standing and back again from standing to a sitting position.
Wooden Base
The Porto Swivel Recliner has a sturdy wooden base which allows you to manoeuvre to different positions in the seat.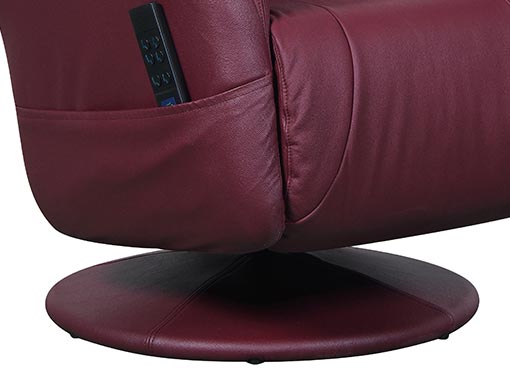 If you are interested in buying this product click the button for more details!
Use our contact form to hear more about this product!
If you need help or advice please use our contact form below.
We'll be in touch as soon as possible.